The world has been riding the COVID-19 rollercoaster for the past two years. Similar to Alice's adventures in Through the Looking Glass, the twists and turns of the pandemic have been reflected in our everyday life and the investment world. Financial markets have experienced extreme highs and lows as the market digested economic data and expectations about COVID-19 cases and incoming variants. Even the map of S&P 500 levels mimics a roller coaster you might see at your favorite theme park. Despite the economic and social volatility over the past two years, the S&P 500 returned more than 26% in 2021.

Graph of S&P 500 levels January 2020 – December 2021
So where will Alice go next in the looking glass? Specifically, what should investors be reflecting on as we look towards 2022? With this in mind, we have identified a few opportunities as well as some things to watch in the investing world in the upcoming year. More details will be provided on these topics in the upcoming months however investors should be aware of these opportunities and market risks as we start the year.
Inflation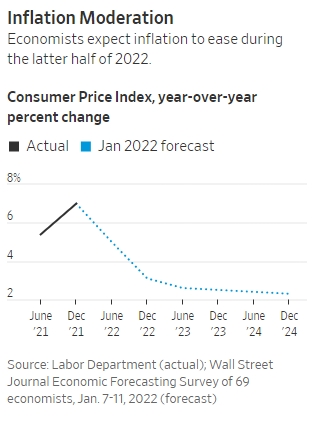 One of the greatest market concerns early on in 2022 is rising inflation levels. From food in the grocery stores to gas at the station, the price of everything is going up. The U.S. Labor Department recently reported that consumer prices rose 7% in December 2021 from the price level in December 2020. This comes after November 2021 consumer prices rose 6.8%.  A Wall Street Journal survey showed that respondents believe inflation levels will come down gradually in 2022 as a Federal Reserve interest rate hike is expected in early 2022 in response to inflation well above its 2% target and a low unemployment rate of 3.9%. Survey respondents also are projecting economic growth to slow in 2022 to a 3.3% increase in GDP which is significantly lower than their October expectations of 4.2%. As a result of these economic drivers, investors are flocking to real assets such as farmland, commodities, and precious metals.  Commodities, including energy, and precious metals are the top-performing sectors so far in 2022. Nationally, farmland experienced a 7% increase in values in 2021, and agricultural commodities and farmland are projected to continue rising in 2022. If you are interested in investing in farmland coupled with tax benefits, learn more on Promised Land's website.
Wall Street Journal Survey Report
The Next Gold Rush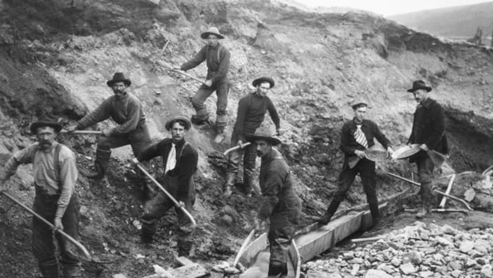 The rise in inflation expectations also has some investors seeking protection in physical assets such as Gold. Gold is another asset that has been known to offer investors inflation hedging potential however the volatility in the COVID-19 pandemic caused great volatility in the gold market in 2022. Based on our Q4 data, gold was down close to 4% year to date in 2021 but was up 5% in the fourth quarter of 2022, demonstrating increased interest in the asset class with rising inflation concerns. Some investors think gold will start to shine in 2022 as the market digests negative real yields in the face of potential runaway inflation numbers. Analysts from Australian Bank, ANZ, expect gold prices to rally in the first half of 2022 but will come back down later in the year after the expected interest rate hike from the Federal Reserve. Meanwhile, another historical catalyst for gold, geopolitical risks, are on the rise in Ukraine and Russia, Taiwan and China, and domestically due to COVID-19 policies.  While the jury is still out on whether the next gold rush will emerge, it is an investment theme we are keeping our eye on going into 2022.
Image from the Gold Rush of 1849. Will we see history repeating itself in 2022?
Cryptocurrency
While the economic results of the COVID-19 pandemic have some investors looking backward to seek inflation protection, others are wondering if a cryptocurrency investment has a portfolio role in the investing looking glass. Crypto has had a varied history and is known to be one of the most volatile assets.  However, its use as an alternative store of value and currency ("digital gold") has been attractive for some investors seeking shelter from potential Federal Reserve money printing and other monetary policies supportive of risk assets. The cryptocurrency market has started 2022 on poor footing with Bitcoin falling more than 7%  on January 21st. This comes after global concerns from emerging regulations on cryptocurrencies in Russia, one of the largest crypto-mining markets. Will this rocky start send Bitcoin tumbling down into a digital mineshaft? Goldman Sachs remains optimistic about Bitcoin's potential, citing that it thinks the price could double in the next five years, stealing some of gold's luster in the process. The crypto story will continue to unfold in 2022 and we will be keeping watch with "laser eyes."
Environmental, Social, and Governance (ESG) Investing
Every day, more and more investors want their investments to not only grow in profitability but also spark positive change in the world around them. The demand for environmental, social, and governance (ESG) investing grew substantially in 2020 with a record 140% increase in investment funds going towards ESG investments. In 2021, investor demand grew further with companies across the planet trying to meet investor preferences through sustainable business practices and policy actions to reduce their carbon footprint. Northern Trust Corporation's ESG index fund (Ticker: ESG) which invests in large-cap companies promoting sustainability and social governance is up more than 14% from January 2021 to January 2022, with its outlook looking strong. Its $186 million assets under management include a diverse mix of industries such as technology, health care, and renewable energy. As young millennial investors enter the stock market, many believe impact investing will be at the forefront of their minds and their pocketbooks. ESG investing is paving the way for new roads in the market such as carbon investing, green bonds, and clean energy development. We plan to discuss this topic further in the coming months and provide opportunities to put your dollars to work for a more sustainable planet.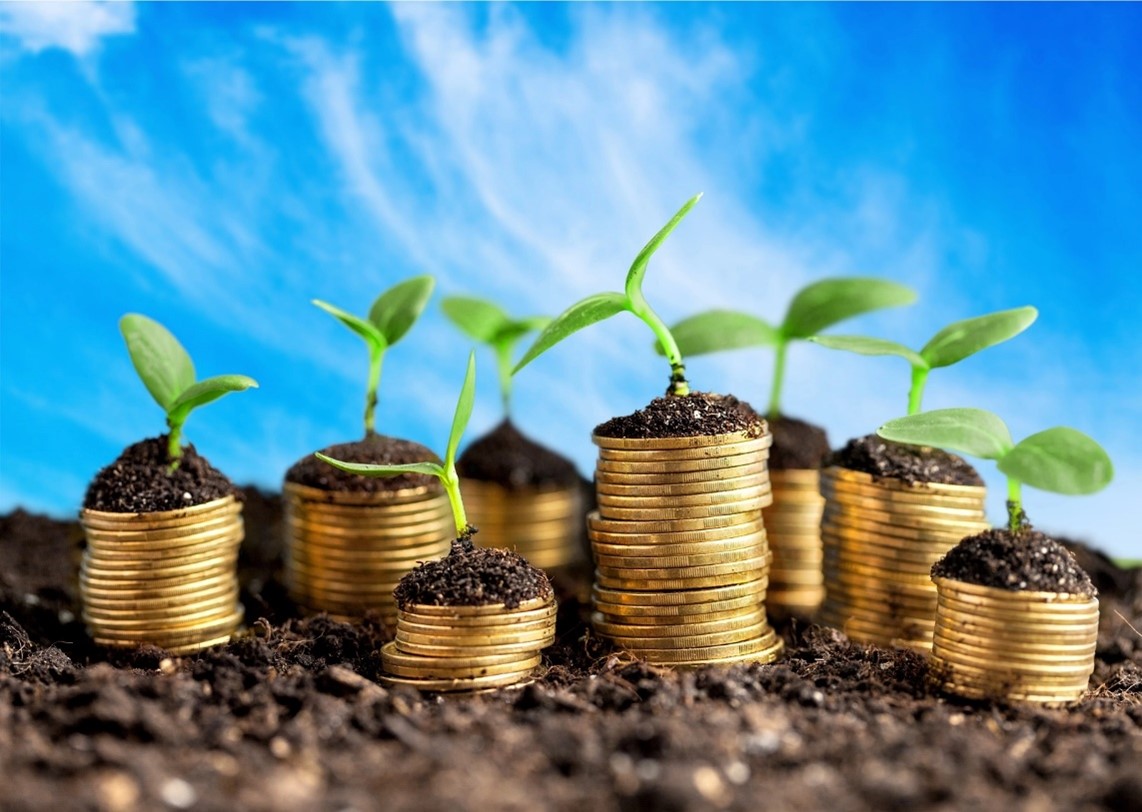 Grow your wallet and your planet with ESG Investing
The Looking Glass
"It's a great huge game of chess that's being played – all over the world- if this is the world at all you know" – Lewis Carroll in Through the Looking Glass. These words of Carroll from more than 150 years ago still hold in life, especially in the geopolitical and investing realms. From inflation and interest rate concerns to safe-haven capital flows to gold and ethically directed demand for ESG investments, investors must actively survey the chessboard and potentially modify the strategy to win the game. 2022 is sure to challenge us tactically with blockades, decoying, and double attacks. Servant Financial will use a stable, yet flexible looking glass by investing your capital with integrity, compassion, and experience. Follow us as we reflect on these and other topics in the coming year.