About Servant
Integrity. Compassion. Experience.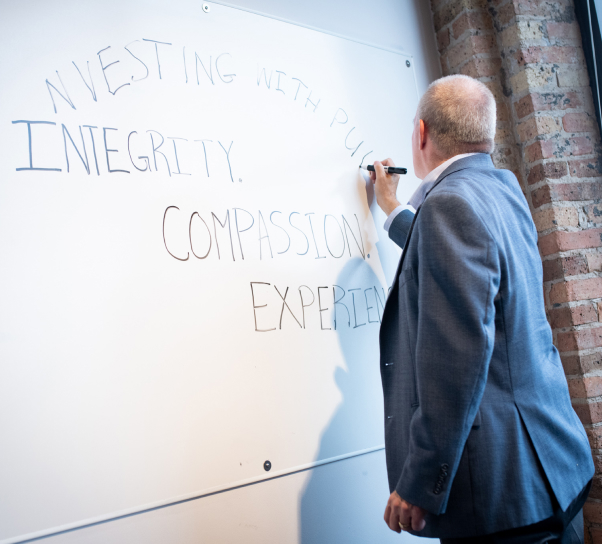 The Servant Mission
We define our mission with three words—integrity, compassion, and experience.
Integrity stands for our commitment to providing the best advice, acting only in your best interest, and finding our success within yours. We are investment advisors you can trust, and that trust is earned through strict confidentiality, steadfast fidelity, and the delivery of timely and useful services.
Compassion stands for our dedication to making sure you invest with purpose. Whether that purpose is to support your family, community, or the environment, we take the time to get to know you, making sure your investments align with your values. This is personal, purposeful investing.
Experience stands for the years of financial advising and investment expertise that allows us to grow your assets, find investment success, and reach your financial and life goals. You have the vision, we have the tools to make it happen.
Our Team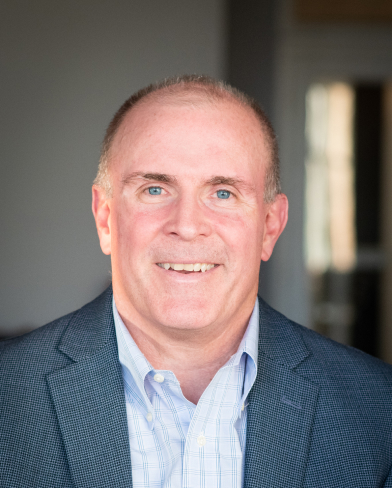 John S. Heneghan
Founder, Registered Investment Advisor
John S. Heneghan, founder of Servant Financial, is the embodiment of the integrity, compassion, and experience that define their mission. John understands the importance of your family, career, and community—the things which drive your purpose. He believes that your investments should share that purpose. That's why he started Servant Financial, to provide personalized, purposeful investment advice that aligns with your unique values. As a trusted advisor, John's years of expertise allow you to focus on enjoying life while he focuses on guiding you toward your financial and life goals.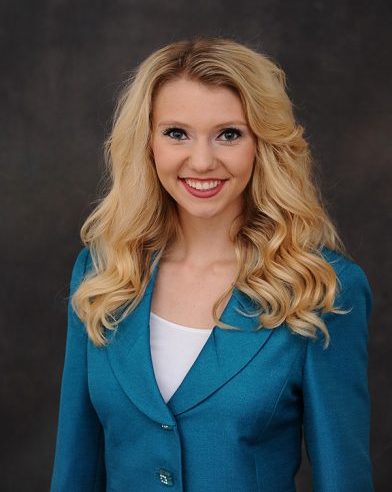 Ailie Elmore
Investment Analyst & Digital Content Creator
Ailie Elmore is the investment analyst and digital content creator at Servant Financial.  Ailie shares Servant's mission of providing purposeful investment advice. Ailie combines her love for writing with her passion for agricultural investing and economics. She is responsible for Servant's monthly blog/newsletter about impact investing, whether the topic is renewable energy, sustainable business practices, or organic farming. She assists with investment research, economic analysis, and data analytics, particularly with respect to farm acquisitions for Promised Land Opportunity Zone Fund (a private investment fund managed by Servant).
Ailie is a graduate of the University of Illinois at Urbana-Champaign. She finished U of I with both a bachelor's degree in Agriculture Finance and a master's degree in Agricultural and Applied Economics, specializing in finance. She has continued her stay at U of I by becoming a full-time instructor at the Department of Agricultural and Consumer Economics.  Her experience working for Metlife Investment Management, US Bank, and her research role for the TIAA Center for Farmland Research at U of I has provided Ailie with an exceptional foundation to educate others about agricultural and sustainable investing.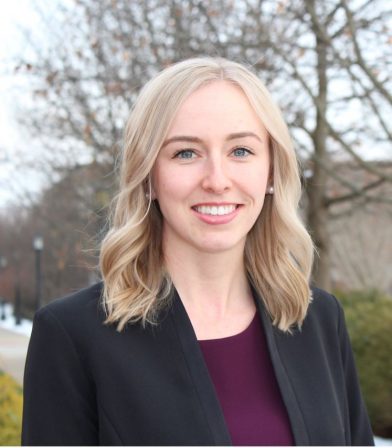 Sarah Sellars
Investment Analyst & Digital Content Creator
Sarah is a third year Ph.D. student at the University of Illinois at Urbana-Champaign studying Agricultural and Applied Economics. Her research interests include production agriculture, farm management, and agricultural finance. Some topics she currently researches are the adoption of conservation practices by farmers, the use of nitrogen on farms, and agricultural carbon markets. Sarah holds a Bachelor of Science degree in Agricultural and Consumer Economics from the University of Illinois at Urbana-Champaign and a Master of Science degree in Agricultural Economics from Purdue University. Her interest in agricultural economics began while growing up on a family farm in Illinois where her family raises corn, soybeans, cattle, and hogs.
About Investment Advisors
Registered investment advisors, like Servant Financial, have a legal obligation to place their clients' interests ahead of their own.
Investment advisors are not the same as investment brokers. Brokers act as salesmen, selling investment products for commissions. Investment advisors provide fee-based services, providing a more transparent and trustworthy business model—there are no hidden agendas.